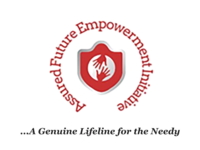 Meet Funso Waters
Funso Waters is a young mind who is passionate about creating change in her world, especially through social responsibility and Public Speaking.
She is the convener of ORATORIA- A public Speaking Workshop and an Oratory Contest. She is most interested in making impacts, unleashing potentials and achieving greatness.
Meet Oluwatobi Adesuwa Balogun
Oluwatobi Adesuwa Balogun is a creative and social media strategist, a communication consultant with a background in digital media and public relations. She's passionate about start-ups, social enterprises and youth development. She has a high sense of commitment to whatever project she embarks on, she loves driving conscious conversations that will result in concrete conclusions and drive positive feedback. Social media to her is a world of its one that overtime has helped shaped people, places and organizations'. It's also about developing relationships. As a true professional, she can handle multiple responsibilities and efficiently juggle a workload in the face of shifting priorities and deadlines. Many have told her that she drives sound initiative and defines brand identity. She's a logician, an idealist and a soon to be famous thought leader. Her views on life sways between science, digital media, technology and leadership She's on a mission to enable start-ups and entrepreneurs stay, slay and prosper.
Meet Ada Ndukwe
Ada Ndukwe is Pharmacologist who graduated from University of Lagos. She is dedicated to adding value and contributing to the welfare of the society, Nigeria in particular. She is keen on leaving positive impact on everybody within her sphere of influence. She has a passion for teaching and impacting knowledge into young people helping them realize their potential for greatness. She has been involved with organizations such as galaxy4peace; an NGO aimed at increasing peace awareness and reducing violence in the society, Centre for Citizens with Disability; a voice for the physically challenged in Nigeria and Young Pastors Academy; a religious organization aimed at helping young pastors lead effectively in the place of their calling.
Meet Victoria Akinwande
Mr Victoria Akinwande is a Pathfinder, a graduate of Landmark University. She is a creative and therapeutic writer. She is the Convener Twenty Rocks Initiative, An initiative that restores hope to the lost through dedicated and unending service to humanity.
Meet Remilekun Apari
Prestaz as he is called by friends is a remarkable professional photographer. He studied Computer Science in Houdegbe North American University, Benin Republic. He has been involved in humanitarian services with The Revived, an NGO that's into Reviving Nation Builders who will in turn Build Nations.
Meet Joshua Olanrewaju
Joshua Olanrewaju is a writer, a teacher and a social media tactician. Although trained as an engineer, he has spent most of time using words, written and spoken to entertain, educate and enlighten the people around him. He holds a thirty-day series three times every year, where he brings together several writers (as many as 30 at a time) to inspire his online audience with thought provoking articles. He has volunteered at Non-profits, teaching students during their summer holidays. He has also worked as a social media manager for a nation building foundation. He has a strong belief that everyone has something to say and he has made it his purpose to give as many as he can a voice. His new writing program for teenagers will kick off very soon.
Meet Onofua Ayomide Elisha
Onofua Ayomide Elisha is a Great mind that is committed to helping young people commit positively to their future and purpose. He lives a life of IMPACT. He is the founder of Soar NAIJA Network (SNN), a youth development network that is committed to helping young people be what they were created to be.
Meet Ajisafe Olayinka Evelyn
Ajisafe Olayinka Evelyn is an English and Literary Studies graduate of Ekiti State University, Ado Ekiti. She is an educationist who is passionate about helping children become their best.
Meet Adebiyi Ajayi
Adebiyi Ajayi is a fast rising lifestyle strategist who uses his gift of speaking to spark a quantum shift i.e. a mental transformation in the mind of listeners.  A law graduate with an exciting personality and engaging speaking style, he is a young leader with a proven track record of results, 'Debiyi's vision is to see young people live life with optimum excellence, maximizing potentials and relationships to lead in their chosen field.
Meet Oladipo Gbenga
Oladipo Gbenga is a Barrister by profession and a humanitarian by virtue of his services to society. His love for human beings has distinguished him amongst his peers.
Meet Agboola David
Agboola David is a practicing Medical Doctor with a great love for Nation Building. He is a committed to humanitarian services thus his total commitment to seeing AFEI succeed.
Meet Wale Ayaga
Wale Ayaga is a Medical Doctor by profession who got his degree from the prestigious Obafemi Awolowo University, Ife. He uses is profession to help make the lives of people better. By ensuring they are not just physically healthy but also mentally sound.
Close